GoHyaku Kettei
Akeldama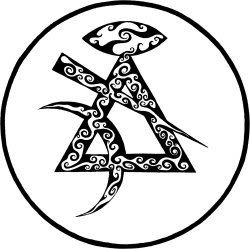 Alignment: Necromancy Chaotic
Domains: Community, Death, Destruction, Liberation, Repose
Factional Information: Akeldama is a chaos-aligned faction in league with the Transhumanists and the Terra League, a group that together forms the primary chaotic superfaction. The Akeldama themselves are a group of clerics and wizards that have created a new school of magic known as Necromancy. The main advantage the Lawful factions have over Chaos is the ability to resurrect the dead, and so a new and different way of countering death needed to be created. It's grisly work studying for Akeldama, and many people turn away from the faction because of the ethical implications, but the few who stay are very proud and of strong character. The Akeldama are not evil, or insane, but proud and headstrong.